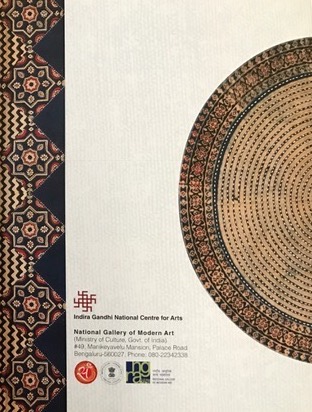 CATALOG: THE KHADI MARCH : JUST FIVE METERS BY SHELLY JYOTI
Foreword: By Smt Tara Gandhi Bhattacharjee, Grand daughter of Mahatma Gandhi
Catalog essay: By Lisa Trivedi 'Communicating for Community in Our Times – Lisa Trivedi is Author of 'Clothing Gandhi's Nation: Homespun and Modern India', Professor of History, Hamilton College, U.S.A
Publication date:
Second edition: 2017 publication
By Indira Gandhi National Center for Arts
.http://www.shellyjyoti.com/newsletter-dec-2016-the-khadi-m…/
CATALOG: THE KHADI MARCH : JUST FIVE METERS BY SHELLY JYOTI
Foreword: By Smt Tara Gandhi Bhattacharjee, Grand daughter of Mahatma Gandhi
Catalog essay: By Lisa Trivedi 'Communicating for Community in Our Times – Lisa Trivedi is Author of 'Clothing Gandhi's Nation: Homespun and Modern India', Professor of History, Hamilton College, U.S.A
Publication date:
Second edition: 2017 publication By IGNCA
.
http://www.shellyjyoti.com/newsletter-dec-2016-the-khadi-m…/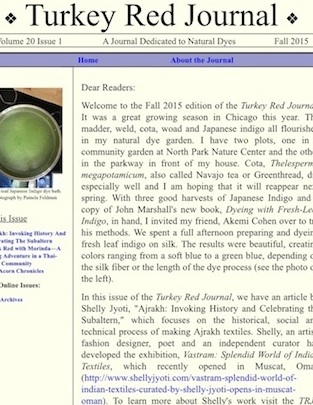 Published article
Turkey Red Journal
Volume 20 Issue 1
(Journal dedicated to natural dyes)
Fall 2015
Click to read the article
'Ajrakh: Invoking history and celebrating the subaltern'
by Shelly Jyoti
Image :Shelly Jyoti, 'Indigo Narratives: section of 'An ode to Neel Darpan', 2009, Ajrakh printing and dyeing on khadi fabric, 72 x 46 in.
Photo : Chetan Patel.
Published artworks
Gandhi and the Political Enlightenment by AkeelBilgrami and Nicholas B Dirks
ASIAN ART MUSEUM SAN FRANCISCO (SACHI Annual event) Sunday- Nov 23rd, 2014
The invites inform of Art Installations of JiteshKalat's Public Notice 2 and Shelly Jyoti's Salt:The Great March- The Threads of Swaraj 2013-14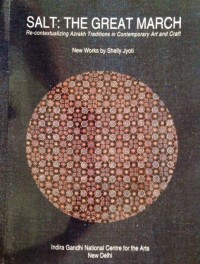 Published catalog
Published by Indira Gandhi National Centre for Arts IGNCA, New Delhi
Salt: The Great March : New works by Shelly Jyoti
2013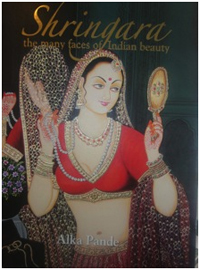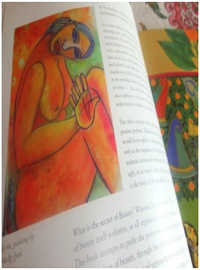 Published artworks
Shelly Jyoti 'My Prerogative' Dry pastels on waterford paper 2005
Shelly Jyoti 'Me, My Mother and My Daughter, Acrylic on handmade paper 2005 Beyond Mithila series
SHRINGARA -A recent book by Dr Alka Pande
2013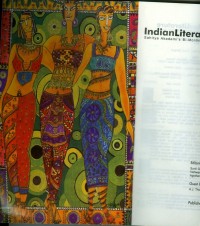 Published Art work
SAHITYA AKADEMI of Indian English Literature'
IL268, March/April 2012
Woman Power: The Three Generations' BeyondMithila series
Inks and Acrylics on waterford sheet.
36×23 Inches 2008
Sold work
2012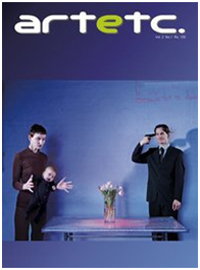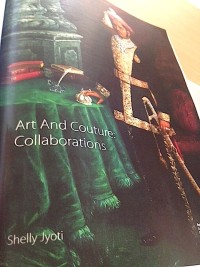 Published essay
Art and Couture: Collaborations  by Shelly Jyoti
Essay for Artetc Magazine
Calcutta edition
2010
Exhibition catalog
Essays by Murtaza Vali, Johny ML, Michelle yee
The Dye That Binds : Indigo Iconographies by MurtazaVali
Indigo Inscriptions by JohnyML
Moving Materials: Reclaiming Histories Of Migration by  Michelle yee
2009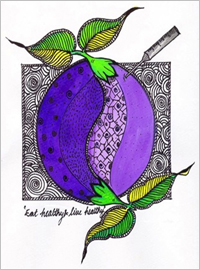 Published artworks
SOCLEEN Magazine  for Society of clean environment
Theme: Genetically modified crops
Cover page
2010-11
Published artworks
SOCLEEN Annual Magazine (Society of clean environment)
Theme-Eternal energy: Global warming Vol 43
cover page
Dec 2008-09
Theme: Green Design vol 44
cover page
Dec 2009-10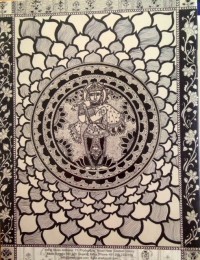 Self published catalog
Beyond Mithila : Exploring the Decorative

Interweaving: The art of Shelly Jyoti by Priya Malhotra
Contributing editor of Asian Art News, New York
WomanMade Gallery , chicago ,IL
2008
Published artworks
ETC  et cetera
A review journal of General  Semantics, volume 65
General semantics in India  www.time-binding.org
Cover page
Click to view : ETC magazine 
January 2008
Poetry publication
Sahitya Akademi, Bi-monthly journal, Il 238
Lady kingfisher brown
My morning walk
My day
Magical brush
Contemplative
Published Art work and poetries
SAHITYA AKADEMI of Indian English Literature
IL238, March/April 2007, Bi- monthly journal
Woman Power: The Three Generations
Inks and Acrylics on waterford sheet.Beyond Mithila series
36×23 inches 2008, Sold works
2007